BBQ Pictures
Here are few of the pictures taken at the Winchester High on the Hog BBQ Cook-off this past weekend sanctioned by the Kansas City Barbecue Society. We lucky to have a lot of family and friends at the event. We would like to thank everyone who stopped by to visit.




The BBQ Guy and Petti





Petti and Linda, The BBQ Gal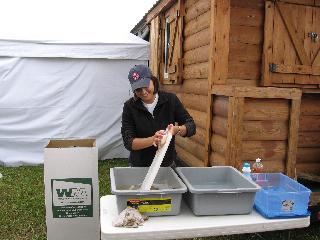 The BBQ Guy's sister, Amanda





The BBQ Guy and mother, Mary


Be sure to visit TheBBQGuy.com to see more pictures.
Comments
Good to see that there was some time for relaxing, most of the pictures look like you were working hard or eating good. Little sister really did like your ribs.
Add Comment